This week, I am rating the sad excuses for the restart of the NBA and NFL seasons. Why are people so eager to return to a "normal" when most Black athletes were condemned for supporting the BLM? Here's why normal is long gone.
The NFL
Earlier this week, my professor asked me if I'd heard about the Washington Redskins' name change. In the face of the Black Lives Matter Movement, this Washington NFL team has decided to change its name from the Washington Redskins to the Washington Football Team.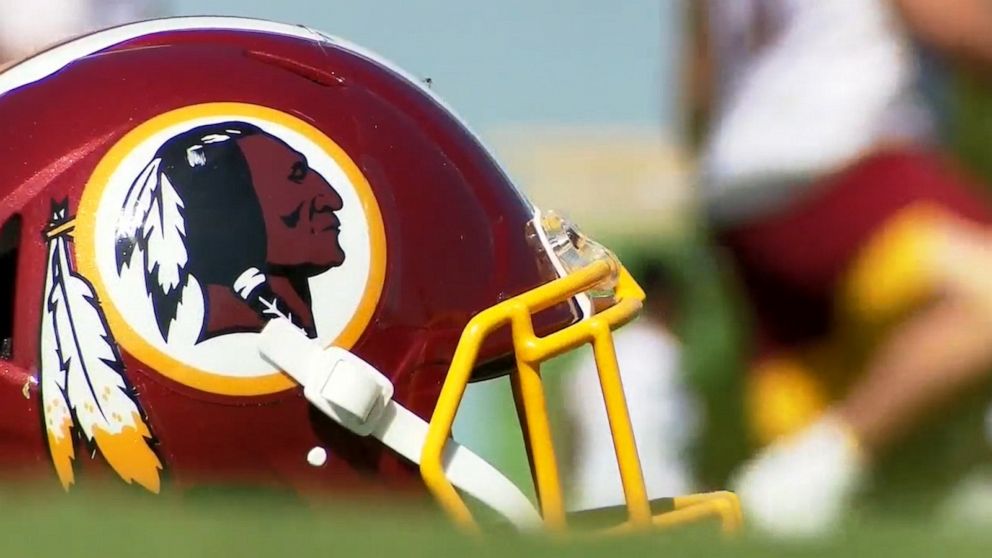 Apparently, it took the NFL nearly nine decades to realize they harbored such a racist name. (Just kidding. Of course they knew it was racist.)
If you're reading this, then you probably already understand the dire need to humanize Black athletes in entertainment. From statements as painful as "shut up and dribble" to fining players for kneeing during the National Anthem, it is quite clear where the National Football League stands in regards to the Black Lives Matter Movement. So why am I writing this?
Because, something has changed.
No, the NFL didn't just start caring about Black lives out of the blue. Instead, Black players have been forced to realize their identity outside of their athletic achievement and talent. The covid-19 pandemic has stripped every single athlete in America of their in-stadium, on-the-field experience. So they've been forced to wonder: who am I when I'm not playing football or basketball on live television?
Some of you may be wondering how Black players didn't realize they were Black before. If you are, stop. Because your thinking is flawed. Their Blackness itself is not being called into question here. However, the reason for a shift in political standing is.
When asked why they haven't publicly supported the Black Lives Matter Movement during games, or why they haven't publicly stood with Colin Kaepernick, many NFL players voiced that football games were simply not the time nor place to convey such political messages. Deshaun Watson, a Houston Texans player, admitted to this in a documentary produced following the 2020 Super Bowl.
In the documentary, Watson admits that whether it's "'politics or religion…I stay away. There can be a right and a wrong or a yes and a no…So you're fighting a battle you can't really win'" (Slate.com)
Watson's most recent statements following the death of George Floyd definitely reflect the quick turn-around for both himself and the NFL. In this video made with his fellow athletes, Watson advocates for justice for victims of police brutality. In other words, he talks about the "politics" he said he'd never talk about. Yes, it's a little wishy-washy. In the end, though, I think it's a good thing.
Watson is just one example. I have nothing against the man, but his story is quite similar to the trend for most NFL players. Many don't speak up. The first one to do so was publicly crucified and fired.
It's about time for Black athletes and athletes of color alike to realize that entertainment should not outweigh social justice…and that these "politics" that they're so afraid to speak about, are not even politics at all. They're human rights.
Now, let's rate the trajectory the NFL took to get here.
The categories are as follows: tolerance toward player's beliefs, declaration of support for Black players and BLM, and action steps.
Categories
Comments
Tolerance toward player's beliefs
Since about 4 months ago, sure. But let's be honest. The NFL fired Kaepernick in 2015 for kneeling during the National Anthem, and has yet to re-employ him. They admitted to being wrong, but refuse to actually correct their wrongs.
Declaration of support for Black players and BLM
The NFL can say "Black Lives Matter" all they want. That's won't get them a five star rating, though. Work still needs to be done. How can Black lives matter only in 2020? The NFL has quite a few years of explaining to do.
Action steps
So far, the NFL has announced plans to play the Black National Anthem ("Life Every Voice and Sing") at the beginning of week 1 games. Thanks?
I'll let you know when they allocate monetary resources to Black social justice work, or if they hire more Black people in administrative levels, or if they partner with Black influencers, or if they implement better racial tolerance training…basically, I'll let you know if they do anything of substance.
Overall rating…
The NBA
Now, the NBA is a little different. The NBA is very concerned with reopening stadiums and starting up an overdue basketball season. They've actually already deployed some teams in Florida. If we were debating the covid-19 pandemic in relation to the restart of the NBA season, then I would be here to tell you where the NBA falls short scientifically. But I want to tell you where they fall short racially…it's a shorter list than the NFL.
LeBron James said it best.
Categories
Comments
Tolerance toward player's beliefs
Most criticism that Black basketball players face doesn't come from the NBA administration itself. Most it comes from third parties, such as media outlets, news channels, and even our current president.
The NBA seems to have supported Black players by distributing and allowing "I Can't Breathe" Shirts, and creating commercial ads in support of the BLM sponsored by the NBA.
Declaration of support for Black players and BLM
The NBA has stated that Black Lives Matter. Just like the NFL, though, the NBA still has work to do. A league that profits off of Black talent and entertainment must do more than say three words…any average person can just say three words.
Action steps
The NBA has announced that they will paint the words "Black Lives Matter" on the sidelines of basketball courts during the games in the upcoming season. What a beautiful sight that would be. This isn't that different from the plans the NFL has.
Beware of symbolic victories.
Overall rating…
Hopefully, you got the message: enjoy your entertainment. Have Super Bowl parties. Tune into your weekly basketball with your people. But please, see Black NFL and NBA players as human beings first. Protect their right to free speech both on and off the field/court. Give them the space and comfort to be more than just a spectacle to watch.
Next week,
Next week, we are rating racist Youtubers' apologies. Yes, I'm talking about Shane Dawson, Jenna Marbles, and Jeffrey Star.
Sign this petition.
Text "ENOUGH" to 55156.
Call:
Mayor Greg Fischer (502-574-2003)
Attorney Thomas Wine (winejcook@louisvilleprosecutor.com)
Governor Andy Beshear (502-564-2611)
LMPD Chief Steve Conrad (502-574-7660)
*this blog works best on desktop.