This week, I am rating some of the most famous Youtubers' apologies for their racist past. Sadly, I had to watch the entirety of these videos for the sake of research–it was like listening to a tape recorder.
Last month, Jenna Marbles ended her own Youtube career. She uploaded a video "owning up" to her racist past. Why? I'm still trying to figure that out. Literally no one asked. She also announced that she is quitting Youtube after being on the platform for at least 10 years. Jenna Marbles' channel has accumulated almost 3.3 billion views and she has gained 20 million subscribers.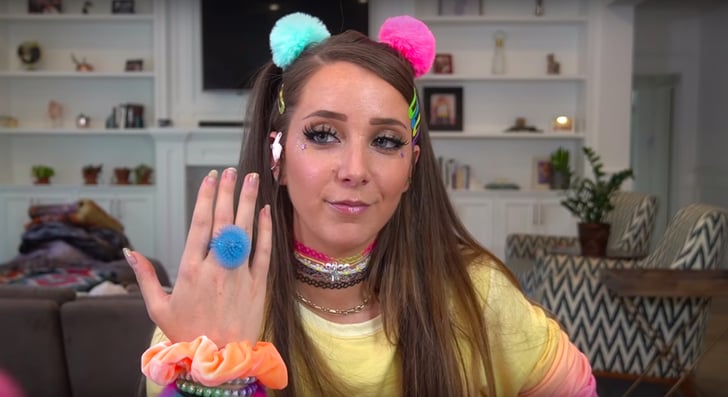 In the past, Marbles dressed up in blackface to imitate Nicki Minaj, then proceeded to make a racist joke about Asian people.
After Jenna Marbles took the "initiative" to expose her racist past, some of the most successful Youtube creators have done the same.
What's most troubling about this apology trend is not the overwhelming shadow they cast over the Black Lives Matter Movement, but the fact that the apologists themselves seem to think they're taking proper action steps.
It points to a bigger issue at hand here: Black rage and the profit it brings. Jenna Marbles and Shane Dawson may not have monetized their videos to gain ad-sense, but they did both break the internet in a just one day. They received heavy traffic to their Youtube channel. In the comments, their overwhelmingly gullible fan bases congratulated them on their bravery. Their fans insisted that they did not have to apologize for anything, because "the past is the past." Imagine gaining fame for being racist…
Not all publicity is good publicity, but neither Jenna Marbles or Shane Dawson seemed to care.
I am only rating them today. Rating more than two would take an emotional toll on me that I'm simply not ready for. Kinda like how I felt after watching Django or Harriet in the movie theater.
The categories are as follows: sincerity, taking accountability, action steps.
Jenna Marbles
Categories
Comments
Sincerity
Jenna Marbles uploaded a video to get ahead of the Black Lives Matter Movement. She thought that exposing herself was a safer option than getting exposed by social media. She didn't do any of this for the sake of actually apologizing to Black people.
In fact, she deleted the video altogether.
Taking accountability
Jenna Marbles admitted to blackface and xenophobia. Great. She definitely knew she had a racist past that she hid for her entire Youtube career. She won't get props for that, though. Its a privilege to choose when to be accountable for dangerous statements. Black celebrities have been cancelled immediately for just as problematic statements (someone call Nick Cannon!).

Jenna Marbles apolgized when it was convenient for her. It was her Get-Out-of-Youtube Free card.
Action steps
Not a damn thing.
Overall rating…
Shane Dawson
Shane Dawson's past consists of frequent blackface skits and racial slurs. So frequent that he sold "Shanaynay" merchandise to mock Black people and promote stereotypes–blackface.
He constantly recorded himself saying the n-word to random strangers walking by on the sidewalk, then edited the videos, then uploaded the videos onto the big red app. How is that a mistake? I have no idea. Let's get into it.
Categories
Comments
Sincerity
He cried. He deserves an Oscar for that.
Taking accountability
Shane Dawson spent the entirety of his video reminding his viewers that he's changed. He's simply not the same person as he was just 10 years ago.

I interpreted it as this: Shane disassociated himself from his past in order to avoid taking accountability for his actions. I can't entertain someone who has the privilege of re branding themselves once they realize that the world will no longer tolerate racist bullshit. Speaking of racists, Shane Dawson insists that he isn't and never was one.

How can you say racist things…and not be racist? How can you perpetuate blackface for entertainment, in the same way it was utilized during the Jim Crow era, and not be racist?
Action steps
Shane Dawson didn't even cease the sale of his racist "Shanaynay" shirts until weeks after he uploaded his apology video. Black Twitter had to remind him that his millionaire dollar lifestyle was built on Black pain for the entertainment of his predominantly white fan base.
Amazon and third party websites, like Alottee.com are still selling the shirts.

Shane Dawson hasn't done anything but post a 20 minute video and assume a hiatus.
Overall rating…
Quite frankly, the topic of this blog post makes me sick. The fact that both Jenna Marbles and Shane Dawson still have 20+ million subscribers in their comments congratulating them for supporting the Black Lives Matter Movement makes me sick.
I am tired of the "I was young excuses." Guess what? I was young, too. But I don't have a racist past. The Youtube community must stop acting like racism is a coming-of-age story or phase. You don't just outgrow racism.
Its a deep rooted ignorance that people should shun.
Lastly, let me make this clear.
Apologizing for your previously hidden scandals does not make you an ally or a hero.
Black people are not obligated to accept apologies.
If you are a non-Black person, you cannot accept an apology on the behalf of Black people.
Next week,
I haven't decided yet. Maybe I'll talk about the Black Emmy nominations and the terrible response from some non-black POC? Maybe I'll upload a pt. 2 to this post. We'll see.
Sign this petition.
Text "ENOUGH" to 55156.
Call:
Mayor Greg Fischer (502-574-2003)
Attorney Thomas Wine (winejcook@louisvilleprosecutor.com)
Governor Andy Beshear (502-564-2611)
LMPD Chief Steve Conrad (502-574-7660)
*this blog works best on desktop.